Date/Time
Date(s) - 2015/06/06
14:00 - 16:30
Location
Thomas Hill
Categories
Saturday 6th June 2pm @ SEMS Thomas Hill, Waterford City (€5 payable on the day)
About

In this fun and exciting introduction to Processing, the free and open source programming language for visual artists, animators and technologists, you will learn to code visual effects of realtime slit scan photography, by rearranging pixels from live video inputs.
Utilising your laptop webcam, you will explore how to create live video manipulations with some interesting time displacement visualisation techniques.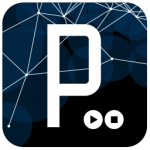 At the end of the workshop you will have a collection of sample sketches (Processing code) to use or expand upon.
This workshop will be run by South East Makerspace members Aileen Drohan, photographer and visual artist and Clive Barry, programmer.
Booking is essential as places are limited.
Prerequisites
Each participant needs a laptop with an inbuilt webcam or external USB webcam.
It is recommended participants have Processing downloaded on their laptop prior to the workshop.
You can download the FREE software here
Interested?
Great! Please reserve a space for yourself or yourself plus a friend below. Just fill in your name and email address. There is a modest charge of 5 EURO per person payable on the day.
Bookings
Bookings are closed for this event.